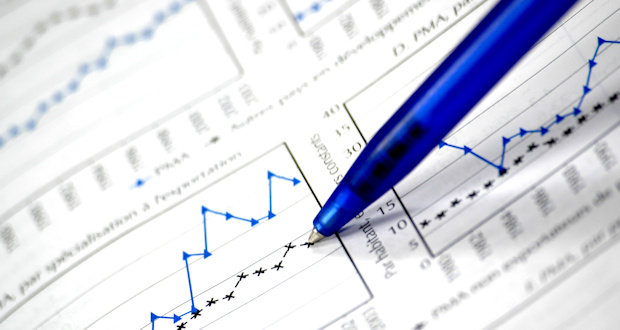 Research from OpenX, the Mobile Marketing Association and MediaMath highlights opportunity to provide consumers a more rewarding advertising experience
LOS ANGELES – OpenX, the world's leading independent advertising technology provider, revealed new consumer and brand marketer research conducted in coordination with the Mobile Marketing Association (MMA) and MediaMath, highlighting the growing desire of consumers for more relevant, engaging and "rewarding" advertising experiences.
"While marketers in the gaming space have been capitalizing on opt-in video for years, the ad format is ready to break into the mainstream, and brand marketers in different verticals can leverage opt-in video to drive real consumer engagement"
The nationwide survey of consumers showcases the dilemma that many marketers face with digital advertising today; over 80 percent of online users report feeling overwhelmed by the number of ads they see, with over two thirds also saying ads they see are not relevant to them. This negative consumer experience has led 8 out of 10 to consider downloading an ad blocker.
The data, however, also showcases a clear path forward for brands. While consumers are often frustrated with advertising, nearly 70 percent said they would be open to seeing even more ads than they see today if they were more relevant to them.
The consumer survey showcases that the best way for brands to provide more relevant ad experiences is with opt-in advertising – advertising that rewards a user for their time. 79 percent of consumers said that they prefer opt-in advertising over every other ad format and with video advertising in particular, opt-in advertising ranked significantly higher than pre-roll, mid-roll, social/native or pop-up/interstitial advertising.
The data also includes responses from more than 100 global marketers that outlines their evolving approach to opt-in video. More than 80 percent of marketers acknowledged that opt-in video can provide a superior user experience and better ROI than other ad formats, and 65 percent of respondents planned to increase spend in opt-in video next year.
Other highlights from the research include:
The opportunity to expand opt-in video beyond gaming: While games were the environment where respondents were by far most likely to have experienced opt-in video to date, there is opportunity for all different app categories to utilize the ad format, and OpenX has seen consistent performance across apps that include photography, social networking, music, dating and home design. For advertisers, consumers are also open to engaging with opt-in video for a variety of different value exchanges, and more than two thirds of consumers would watch a 15 second ad in exchange for retailer discounts, free streaming music, or an hour of premium streaming video content.
The opportunity for deeper engagement: Consumers were not only willing to watch 15 second ads for certain kinds of value exchanges, but also ads up to 60 seconds in length. Over 70 percent of consumers would watch a 60 second video ad for a retail discount.
The power of mobile overall: When done well, mobile advertising can drive recall, clicks and eventually purchases. Two thirds of consumers can recall a specific brand they have seen advertised on mobile in the last week, 60 percent click on mobile ads at least weekly, and 20 percent make weekly purchases based off digital ads.
"As long as it is on their terms, consumers are open to engaging with ads, and this is big news for both marketers and publishers," said Maggie Mesa, VP of Mobile at OpenX. "When the ad experience works for the consumer, everyone in the ecosystem benefits, and every brand marketer, publisher or app developer should be thinking about how they can capitalize on this opportunity, and utilize these ad units that are very clearly in demand."
"Marketers are looking for new ways to capture consumer attention, and since mobile phones are the most personal devices we own, taking a close look at consumer preference is critical," said Sheryl Daija, CSO of the MMA. "Opt-in video has the potential to drive the next wave of consumer engagement, and it's an example of how the mobile advertising industry is evolving and pushing the larger digital media industry forward."
In addition to the survey data, OpenX and the MMA teamed with MediaMath to look at data from opt-in video campaigns. The data showed opt-in video ads had an 87 percent completion rate, a 13 percent delta over traditional video, highlighting the consumer friendly nature of the ad format.
"While marketers in the gaming space have been capitalizing on opt-in video for years, the ad format is ready to break into the mainstream, and brand marketers in different verticals can leverage opt-in video to drive real consumer engagement," said Lewis Rothkopf, General Manager, Media and Growth Channels, MediaMath. "Reaching consumers who are proactively choosing to watch video ads is consistent with our Consumer First vision of recognizing and understanding the consumer, respecting her choices relative to marketing, and rewarding her with high-quality, engaging experiences."
The report, "The Consumer Engagement Crossroads," can be downloaded for free by visiting www.openx.com/optinvideo.
About OpenX
OpenX powers highly relevant advertising at global scale, delivering quality and value to brands, publishers and consumers across every type of connected screen and ad format. The company's leading technology aggregates, curates and values consumer interest in real time on one of the world's largest and highest quality ad exchanges to ensure marketers reach exactly the audience they want. OpenX serves more than 30,000 of the world's most recognized brands, more than 1,200 websites and more than 2,000 premium mobile apps.
http://www.openx.com
@openx
About MMA
The MMA is the world's leading global non-profit trade mobile marketing association comprised of more than 800-member companies, from nearly fifty countries around the world. Our members hail from every faction of the mobile marketing ecosystem, including brand marketers, agencies, mobile technology platforms, media companies, operators and others. The MMA's mission is to accelerate the transformation and innovation of marketing through mobile, driving business growth with closer and stronger consumer engagement. Anchoring the MMA's mission are four core pillars; to cultivate inspiration by driving innovation for the Chief Marketing Officer; to build the mobile marketing capabilities for marketing organizations through fostering know-how and confidence; to champion the effectiveness and impact of mobile through research providing tangible ROI measurement; and to advocate for mobile marketers. Additionally, MMA industry-wide committees work collaboratively to develop and advocate global best practices and lead standards development.
Members include: 1-800-Flowers.com, AdColony, Allstate, Ally Financial, American Express, AT&T, Bank Of America, Campbell's, JPMorgan Chase, Chobani, Citi, Clear Channel Outdoor, Colgate-Palmolive, Dunkin' Brands, eBay, E*TRADE, Electronic Arts, ESPN, Facebook, Ford, Foursquare, Google, GroundTruth, Heineken, Hershey's, Hilton Worldwide, Hulu, IBM Watson, Johnson & Johnson, LinkedIn, Marriott International, Match Group, Mastercard, McDonald's, Microsoft, MillerCoors, OpenX, Pandora, PepsiCo, Pfizer, Pinterest, PlaceIQ, Procter & Gamble, R/GA, RetailMeNot, Salesforce, Samsung, Snap Inc., Spotify, SUBWAY, Tapjoy, Target Inc., The Coca-Cola Company, Time-Inc, T-Mobile, TUNE, Turner Broadcasting, Twitter, Uber, Ubimo, Unilever, Vibes, Walmart, Wendy's, Zurich and many more. The MMA's global headquarters are located in New York with regional operations Asia Pacific (APAC), Europe/Middle East/Africa (EMEA) and Latin America (LATAM). For more information about the MMA please visit www.mmaglobal.com.
About MediaMath
MediaMath helps leading global marketers deliver personalized digital advertising across all connected touchpoints. Over 9,500 marketers in 42 countries use our enterprise software every day to launch, analyze and optimize their digital advertising campaigns across display, native, mobile, video, audio, social, digital out of home and Advanced TV formats. Founded in 2007 as a pioneer in "programmatic" advertising, MediaMath was recognized by Forrester in 2017 as a Leader in both the Demand Side Platform and Data Management Platform categories. MediaMath has offices in 17 cities worldwide and is headquartered in New York City. To learn more about how MediaMath helps innovative marketers delight their customers and drive real business outcomes, follow us at @mediamath or visit www.mediamath.com.