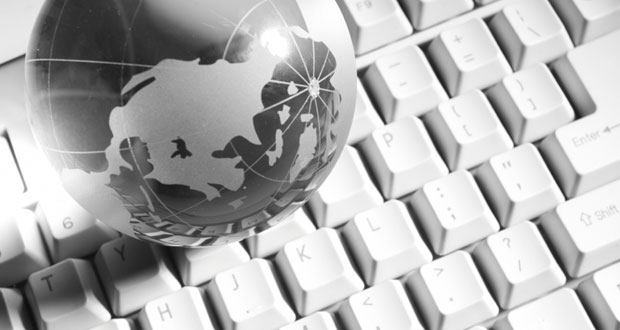 Powerful Combination Raises Brand Safety Standards in Digital Video for Platform Clients
REDWOOD CITY, CA – YuMe, Inc., (NYSE:YUME), the global audience technology company powered by data-driven insights and multi-screen expertise, announced new capabilities to improve brand safety and viewability standards for its programmatic video advertising platform, YuMe for Advertisers (YFA). The optimised solution brings comprehensive protection to programmatic advertisers through an integration with Integral Ad Science's Bid Expert, in addition to the ability to utilise YuMe's native SDK-driven brand safety technology in order to proactively minimise waste, reduce costs and protect against suspicious traffic via pre-bid capabilities for viewability and brand safety segment targeting.
YFA is the first platform that offers the best-in-breed protection YuMe currently provides (serving to eliminate wasted impressions with pro-active brand safety features versus after the fact reporting resulting in stronger ROI and efficiencies) for third-party SSPs, so that when building their PMP programmatic strategy, partners can receive the benefits of publisher direct or YuMe direct buying relationships.
"In today's media environment advertisers and publishers alike must ensure that inventory lives up to the standards they set for themselves and that consumers demand," said Venkat Krishnan, SVP of Product at YuMe. "Integrating our native brand safety technology with Integral's Bid Expert technology bolsters our already robust protection for brand advertisers making use of our programmatic video advertising solutions. The pre-bid brand safety approach streamlines the programmatic buying process and reduces the need for refunds or after the fact reconciliation."
This enhancement marks the availability of YuMe's native pre-bid brand safety solution alongside Integral's Bid Expert technology that now provides YFA users the option to utilise the protection of their choice to improve the quality of their programmatic buys.
The key features include:
Brand Safety: Within YFA, users can choose from a full list of brand safety segments offered by YuMe and Integral that can be targeted when setting up a campaign. This is combined with page analysis in which URL, images, and language are algorithmically analysed, in order to prevent inappropriate adjacencies, regulatory concerns, and off-brand associations.
Identifying Suspicious Traffic: YuMe's proprietary brand safety and viewability technology uses SDK driven first-party data input and advanced detection algorithms that are constantly learning about new suspicious schemes to provide "front door" protection to brand advertisers. Alongside YuMe's brand safety technology, YFA will now offer suspicious activity detection technology provided by Integral's Bid Expert technology, which collects page, user and delivery channel information to inform big data models, which are then cross-validated with session-based signals to detect suspicious traffic.
Increasing Viewability: Using YuMe's proprietary Viewport Detection™ viewability technology, the ad is prevented from loading unless certain viewability standards are met. Additionally, the Integral Bid Expert technology integration brings advertisers the ability to target sites that meet minimum viewability thresholds.
"Video is a memorable digital advertising format, but video ads will not make an impact if the ads are not in view, to a human," said Harmon Lyons, VP of Business Development, at Integral Ad Science. "Our partnership with YuMe provides brand safety, viewability and fraud protection – critical components for brands looking to invest in digital video."
About YuMe
YuMe, Inc. (NYSE: YUME) is a leading provider of global audience technologies, curating relationships between brand advertisers and consumers of premium video content across a growing range of connected devices. Combining data-driven technologies with deep insight into audience behaviour, YuMe offers brand advertisers end-to-end marketing software that establishes greater brand resonance with engaged consumers. It is the evolution of brand advertising for an ever-expanding video ecosystem. YuMe is headquartered in Redwood City, California, United States with European headquarters in London, totalling 17 offices worldwide. For more information, visit YuMe.com/pr, follow @YuMeVideo and like YuMe on Facebook.
Forward-Looking Statement
This press release contains forward-looking statements, including those in management quotations. In some cases, you can identify forward-looking statements by the words "may," "will," "expect," "intend," "plan," "objective," "anticipate," "believe," "estimate," "predict," "project," "potential," "continue" and "ongoing," or the negative of these terms, or other comparable terminology intended to identify statements about the future. All statements other than statements of historical fact are statements that could be forward-looking statements, including, but not limited to, statements about, product offerings, including YFA, strategic partnerships and the benefits derived therefrom, growth strategies; operating results; market trends; and quotations from management. These forward-looking statements are subject to risks and uncertainties, assumptions and other factors that could cause actual results and the timing of events to differ materially from future results that are expressed or implied in the forward-looking statements. Factors that could cause or contribute to such differences include YuMe's history of net losses and limited operating history, which make it difficult to evaluate prospects, YuMe's fluctuating quarterly results of operations, and dependence on a limited number of customers in a highly competitive industry. These and other risk factors are discussed under "Risk Factors" in YuMe's Quarterly Report on Form 10-Q for the quarter ended March 31, 2016 that has been filed with the U.S. Securities and Exchange Commission (the "SEC"), and in our future filings and reports with the SEC. The forward-looking statements in this press release are based on information available to YuMe as of the date hereof, and we assume no obligation to update any forward-looking statements.